Financial Adviser
UProtectNZ Insurance Services was founded in 2011 and the directors, husband-and-wife duo Theo and Cristina Simeonidis, between them have accumulated over 22 years' experience as specialist insurance advisers. Being both parents and grandparents, they recognise the importance of ensuring that families are secure when having to deal with the challenges that life can often present. Theo is UProtectNZ's specialist financial adviser and he is backed by Cristina's extensive experience in the industry to provide quality internal administration support and servicing of clients.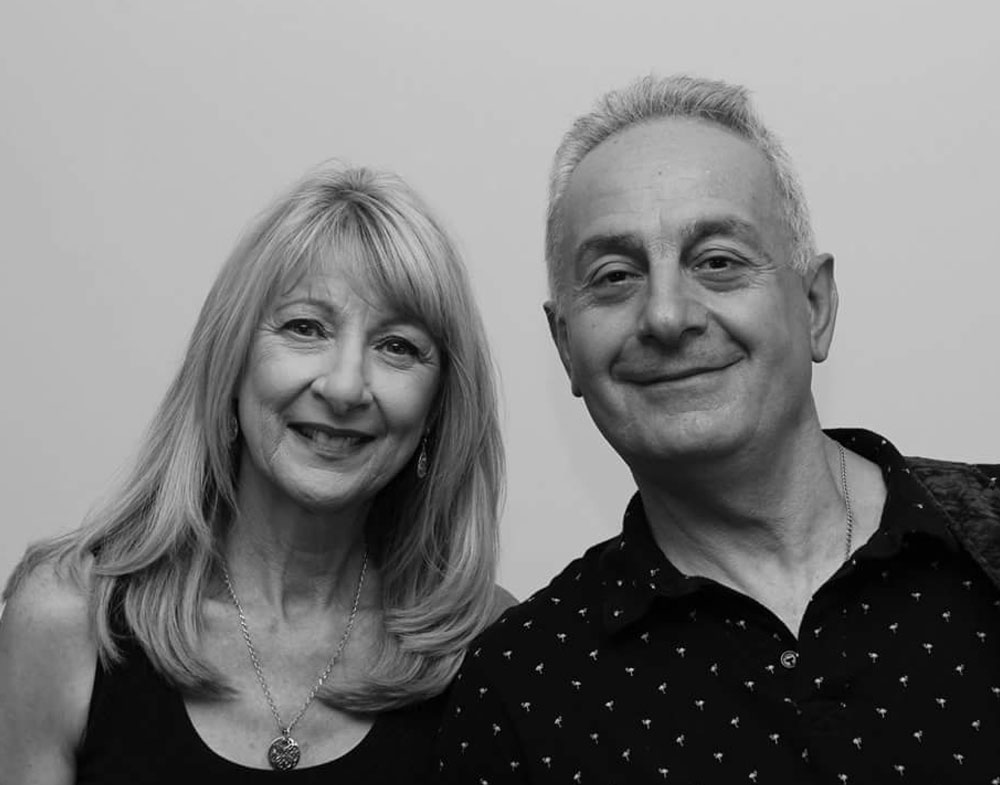 Call UProtectNZ And You Get:
Expertise:
We are committed to maintaining our expertise and knowledge as financial advisers at a high level so you can have total confidence in our advice.
Honesty:
We will always provide you with truthful advice on all matters and be transparent about the way we conduct our business.
Friendliness:
We enjoy meeting people, getting to know them and being approachable at all times.
Professionalism:
We have robust systems and processes in place to ensure that we give you the best financial advice.
Privacy:
We treat you and your financial information with the utmost discretion, respect and confidentiality.
Theo Simeonidis
Theo is an experienced insurance adviser who has kept ahead of the changing requirements of the insurance industry and has carved out a reputation as a meticulous analyst with an in-depth knowledge of the insurers and the range of products on the market.
He puts clients at ease. Experienced, skilled financial advisers like Theo provide comprehensive advice in an easy-to-understand way.
Theo Simeonidis qualified with the New Zealand Certificate in Financial Services (Life and Health Insurance, Level 5), and came into the industry following extensive experience within the Government, commercial and trade association sectors which saw him work in numerous parts of New Zealand. His past positions include Company Secretary of the NZ Forestry Corporation group of companies and Chief Executive of the Cement and Concrete Association of New Zealand, Federated Farmers of New Zealand and the Motel Association of New Zealand. Theo also owned and operated his own award-winning hospitality establishment, Theo's Greek Taverna, in Wellington for nearly 10 years, prior to moving to Auckland.
Fundraising for Hospice since 2017
Presenting the "ceremonial payment" to the CEO of Harbour Hospice of $28,858. The Greek Extravaganza created and managed since 2017 by Theo has raised a cumulative total of $110,720.
Community Services Award 2019
In 2019 Theo was honoured and humbled to receive the Community Service Award from Melanie Purdey, CEO of Newpark Financial Services Group, for long-term services to the community in a range of fields, including the creation and organisation of the annual Greek Extravaganza fundraiser event for Hibiscus Hospice, under the auspices of the Rotary Club of Orewa-Millwater – which since 2017 has raised $81,800 for Hospice.
Theo has a Bachelor of Forestry Science (Hons) degree from University of Canterbury, and a Master of Public Policy (Victoria University of Wellington).
He is active in the community, having successfully led several major conservation campaigns for which he received recognition from both the Government (The 1990 Commemoration Medal for services to New Zealand)) and the Royal Forest & Bird Protection Society (the "Old Blue" Award 1991) for inspirational leadership, research and advocacy.
He was also awarded the Motel Association of New Zealand President's Cup in 2002 for leadership, drive and setting an outstanding example in the organisation. Theo was made a Fellow of the New Zealand Institute of Management (FNZIM) in 2002 and is an accredited Management Mentor.
Theo has also been, and continues to be, actively involved in numerous voluntary and community organisations. He is an active member of the Rotary Satellite Club of Orewa-Millwater, organising the annual Greek Extravaganza fundraiser for Hibiscus Hospice, a celebration of all things Greek which is now a fixture on the Auckland/Hibiscus Coast events calendar. In November 2018, Theo was appointed to the Hibiscus Hospice Advisory Board, providing a further opportunity to assist this important community facility.
Personal interests include family, music, gardening, following sport, fishing (especially trout) and kayaking.
Theo and Cristina are also well-known as the
Sounds of Greece
duo, regularly performing for free for local school fundraisers, helping make the day more enjoyable for dementia unit patients at local retirement villages and aged-care hospitals, as well as performing at the Greek Extravaganza fundraiser for Hospice.
Theo is active in supporting and helping businesses to grow. He manages The Networking Group business networking chapters on the Hibiscus Coast and helps local business owners to expand their network of business associates and prospective clients, gain referrals, and benefit from the experience of specialists in their fields. Using his skills as a financial adviser he can help Orewa and Millwater business grow their operations.
Theo enjoys building and maintaining enduring, loyal relationships with clients and looks forward to assisting you to achieve peace of mind for you, your family and your business.
Cristina Simeonidis
Cristina has considerable experience as a professional insurance adviser who has built a strong following because of her warmth and ability to empathise with her clients and their families. On entering the insurance industry in 2010, she was guided by excellent mentors and continued to develop her industry knowledge and skills as an insurance adviser. Her loyalty to, and support for, her clients is legendary and they, in turn, have been very loyal to Cristina. 
Cristina's industrious and energetic approach to serving her clients was recognised through with an Apex Silver Award from Sovereign Assurance in 2013.
In November 2022, Cristina voluntarily de-registered as an insurance adviser in order to concentrate on providing comprehensive administration services and support for UProtectNZ and its growing client base.  Having her extensive experience is a major asset to UProtectNZ and our clients, in managing the CRM system, documentation, management of applications, liaison with insurers and managing claims for clients.
Working together, Theo provides UProtectNZ's clients with quality insurance advice and Cristina backs this up with timely administration support to ensure client needs are always met, especially with regard to claims.
Cristina is very passionate about family, and the growing tribe of grandchildren is a source of great satisfaction and enjoyment. After meeting Theo in 2005, Cristina embraced Greek music, dancing, culture, language and traditions with huge enthusiasm, leading to the formation of Sounds of Greece in 2011, which entertains for numerous charities.
Cristina and Theo were married on the beautiful island of Skiathos in 2009 and during their visits to Greece have regularly performed in tavernas, their favourite being Anemos Taverna, overlooking the old port at Skiathos where some scenes of the wonderful movie Mamma Mia were filmed.
Read what our clients say…
Theo helped me to find the right Insurance for my situation. He listened to my requirements and made sure he provided me with a range of options, all very transparently documented and explained, from which I was able to make the best choice – aided with his guidance and his in-depth knowledge of the insurers and the range of products available in the market. I also attend a network meeting with Theo and I am so impressed with his caring, thoughtful approach to insurance. He genuinely cares for his clients and keeps us up to date with new policy enhancements and opportunities that meet our changing circumstances. He also gives to charity through his Greek music, organising an annual Greek Extravaganza for Hibiscus Hospice as well as performing for special needs patients and residents at retirement villages and local school fundraisers. To me – he is the BEST!
Robyn-Marie Case, Auckland